The Workshop
An enormous room containing working mill machinery,
a free-standing copper bath and separate shower room.
The room also has a log burner
and all the other little luxuries you would expect.
01969 650 553 07802 888 725



Among many uses over the centuries the Mill's most recent guise was that of a Doll's House Museum. This room was the previous occupant, Dr Cole's workshop, hence the name! Now transformed into an enormous bedroom the Workshop retains the original, working winding gear of the sack hoist and a large pulley wheel, very useful for installing the freestanding copper bath . More modern comforts include an emperor bed, log burner, said copper bath, (situated where Dr Cole's work bench once stood), separate shower room and views across the village and surrounding countryside.
From £190 per room per night*...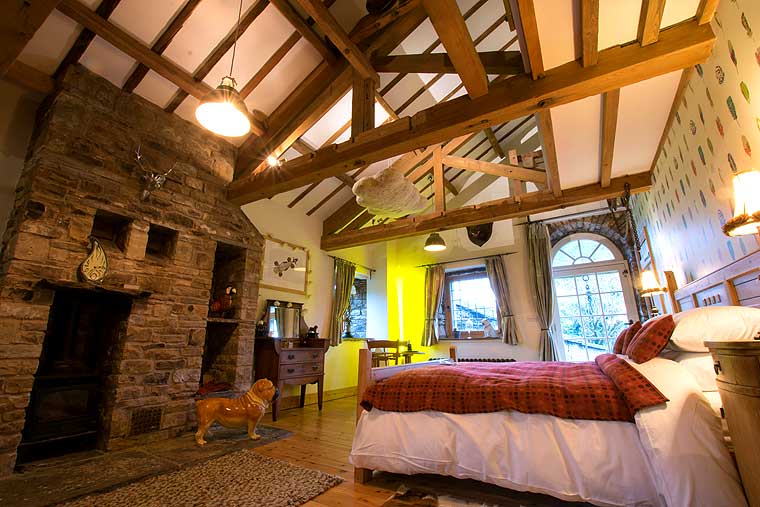 The Workshop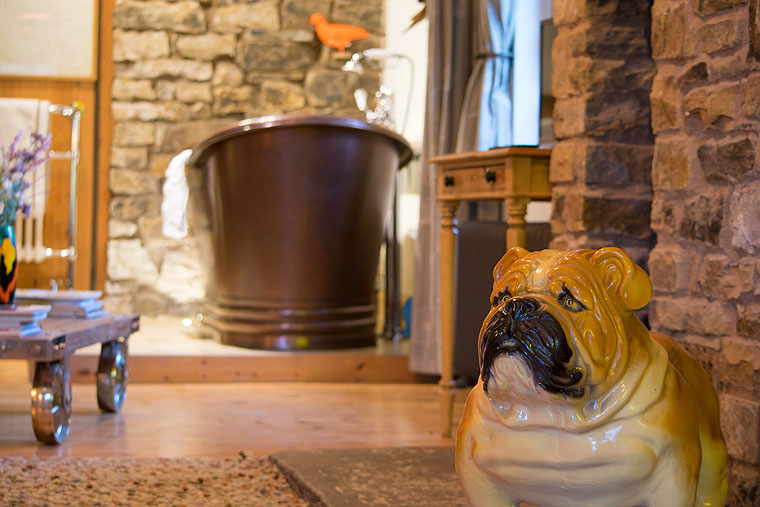 The Workshop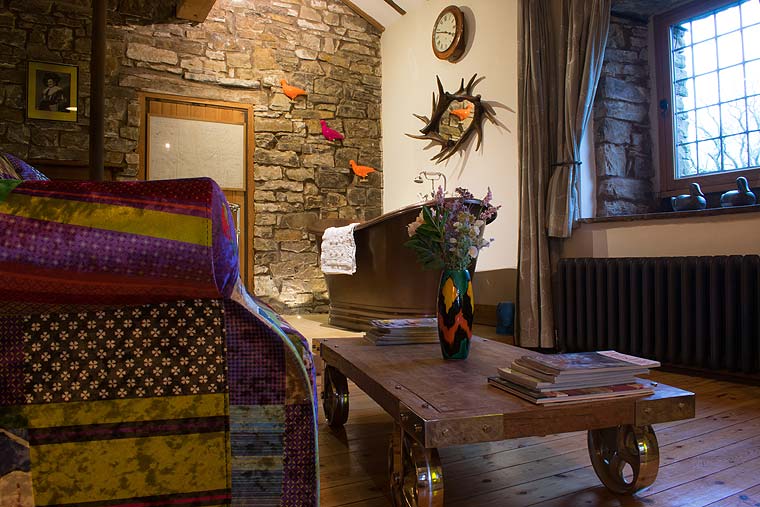 The Workshop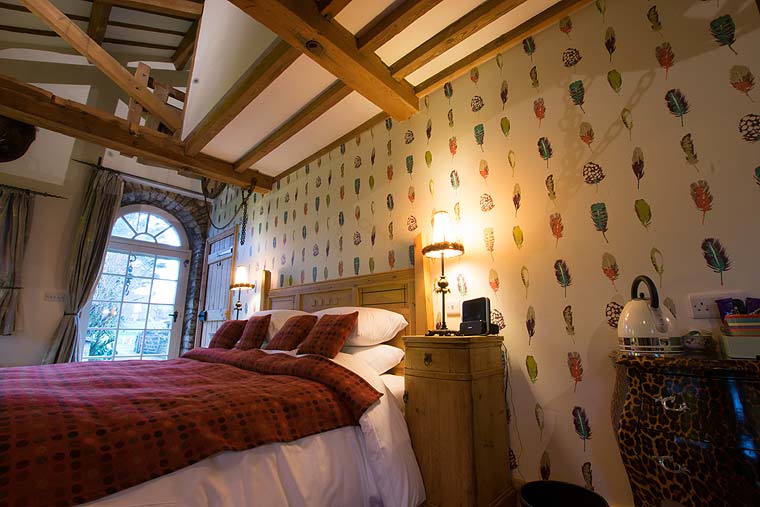 The Workshop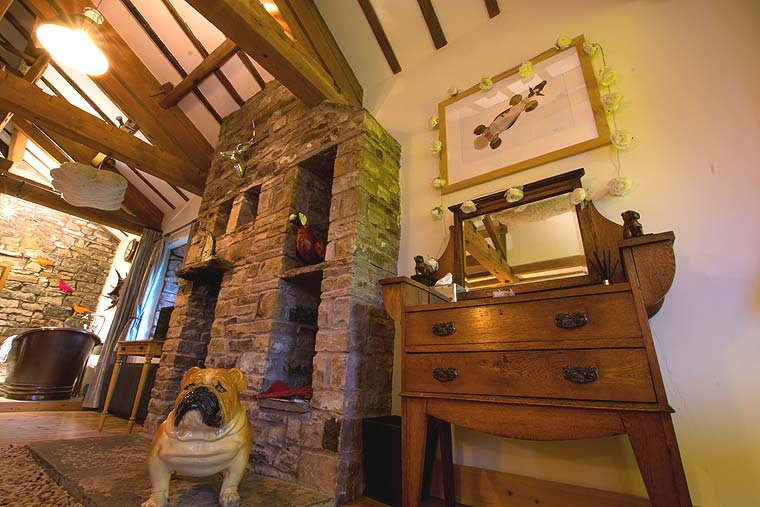 The Workshop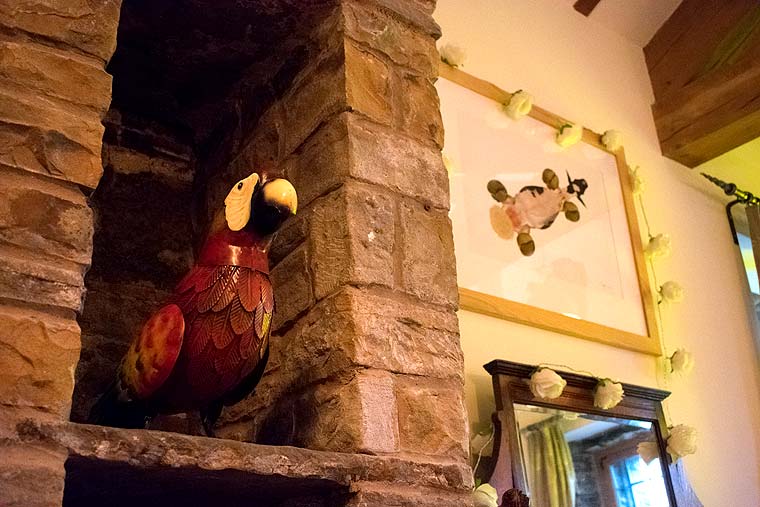 The Workshop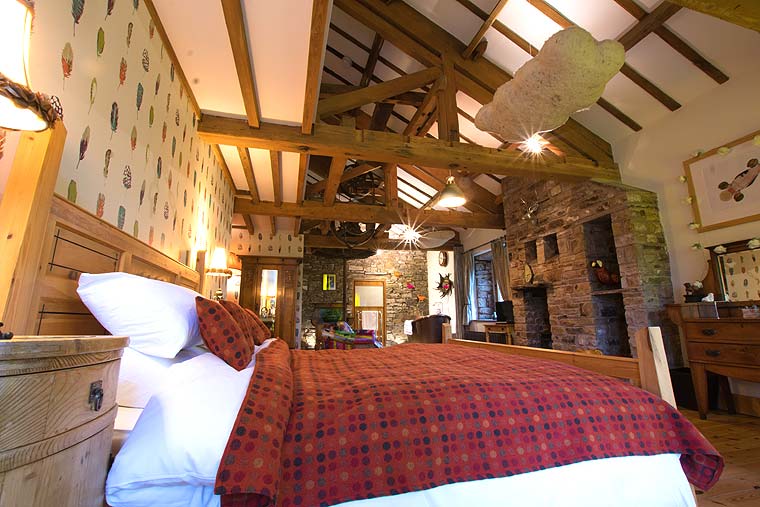 The Workshop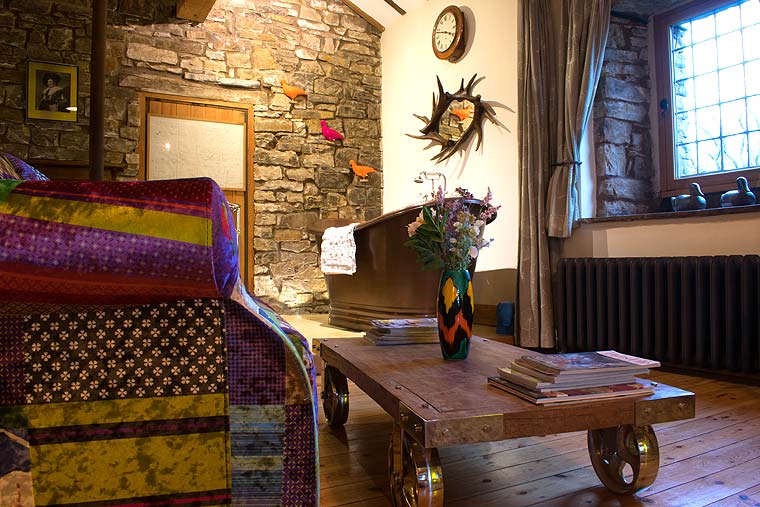 The Workshop

---
The Kiln Room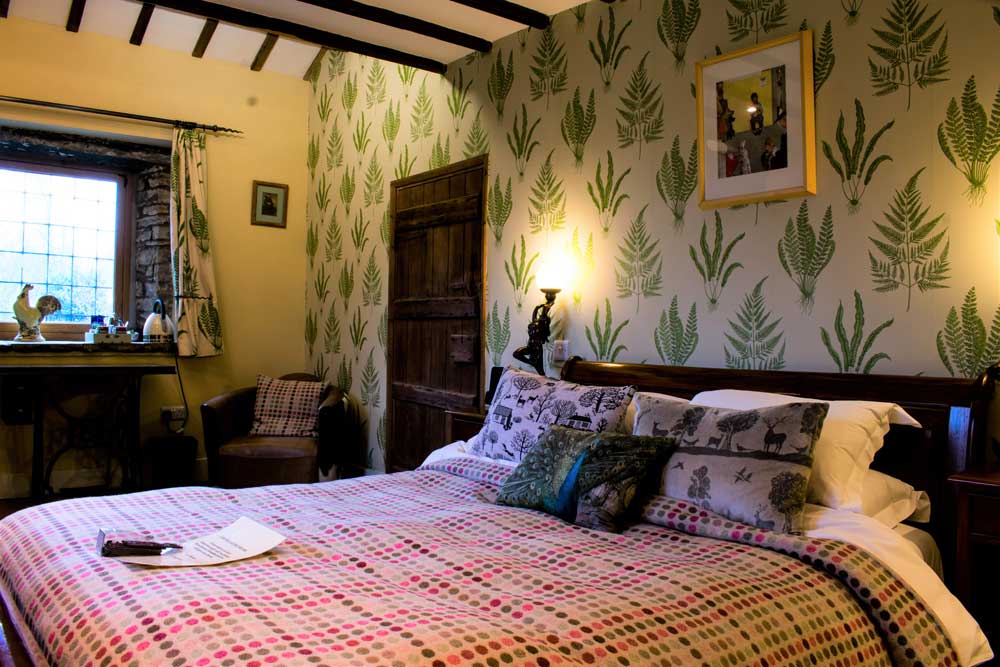 Overlooking the River Bain, the room is really a suite with a separate bedroom and seating area and a large, walk-in shower. The room is above one of the two old kilns, and the earthenware drying tiles can be seen in the sitting room.

The Store Room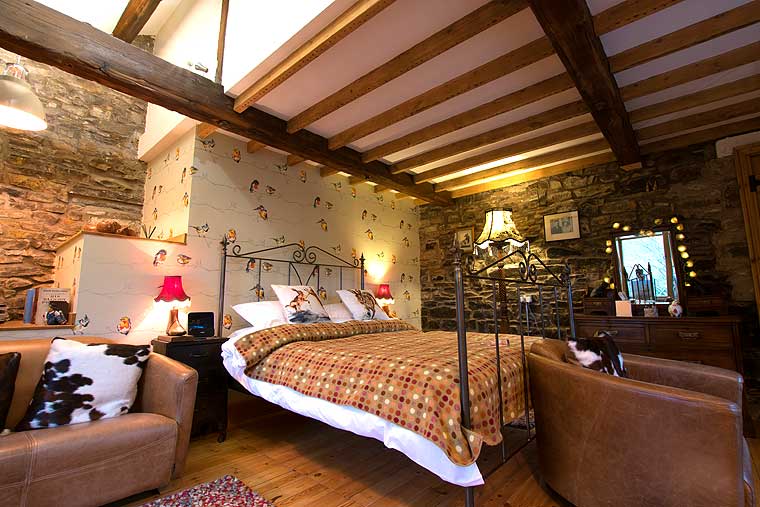 With stone walls and garden views.
The Storeroom is situated at the front of the building.
The bathroom has a bath with a shower over.


---