The History of Low Mill,
Awards, Local Interest & Activities
---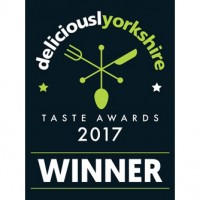 Deliciously Yorkshire "Best use of local produce on a menu" winners
We were delighted and proud to win this award against stiff opposition and it is recognition of our commitment and support to the local community and businesses and of their support of us
---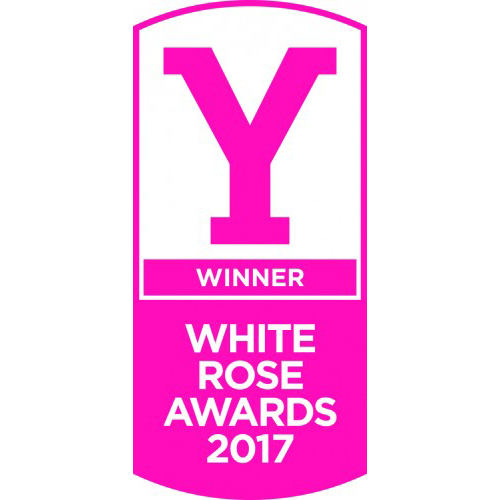 White Rose award winners for best Guest Accommodation 2017
Our 3rd win on the bounce and our 4th in total ,chuffed to bits ! We are really proud to represent Yorkshire for another year. Winners 2013/15/16/17
---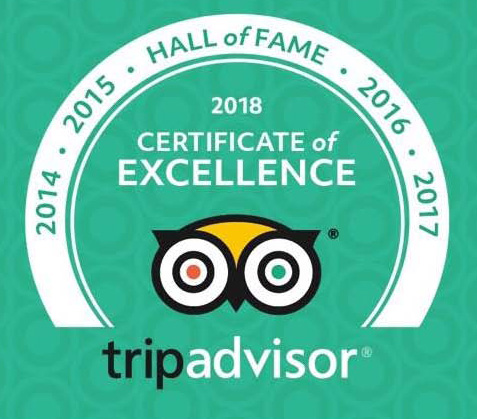 5 consecutive Certificates of Excellence awards
Delighted to receive Trip Advisor Hall of Fame certificate for 5 consecutive Certificates of Excellence awards This certificate rewards our consistency and high standards of customer care.
read our reviews »
---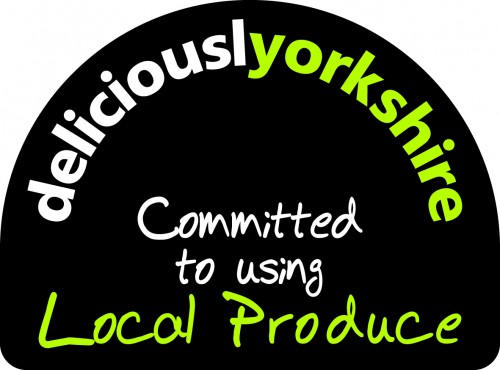 Deliciously Yorkshire members
We are really pleased to be members of Deliciously Yorkshire ,all its members are committed to the use of local produce which sums up Low Mill very well as provenance and quality are always high on our priority
---
We are supporters of the annual Swaledale Festival
---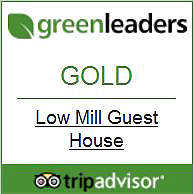 The TripAdvisor GreenLeaders Gold Award
We are proud to have been awarded the trip advisor greenleaders gold standard award –
read our reviews »
---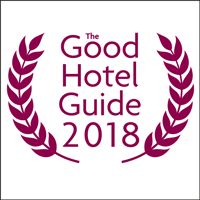 ---
Trip advisor Certificate of excellence 5th time in a row
We are very pleased to be awarded the Trip Advisor certificate of excellence for the 5th year running in 2017 so thank you to all our guests who went the trouble of posting a review on our TA page. We have now received this award in 2013/2014/2015/2016/2017
read our reviews
---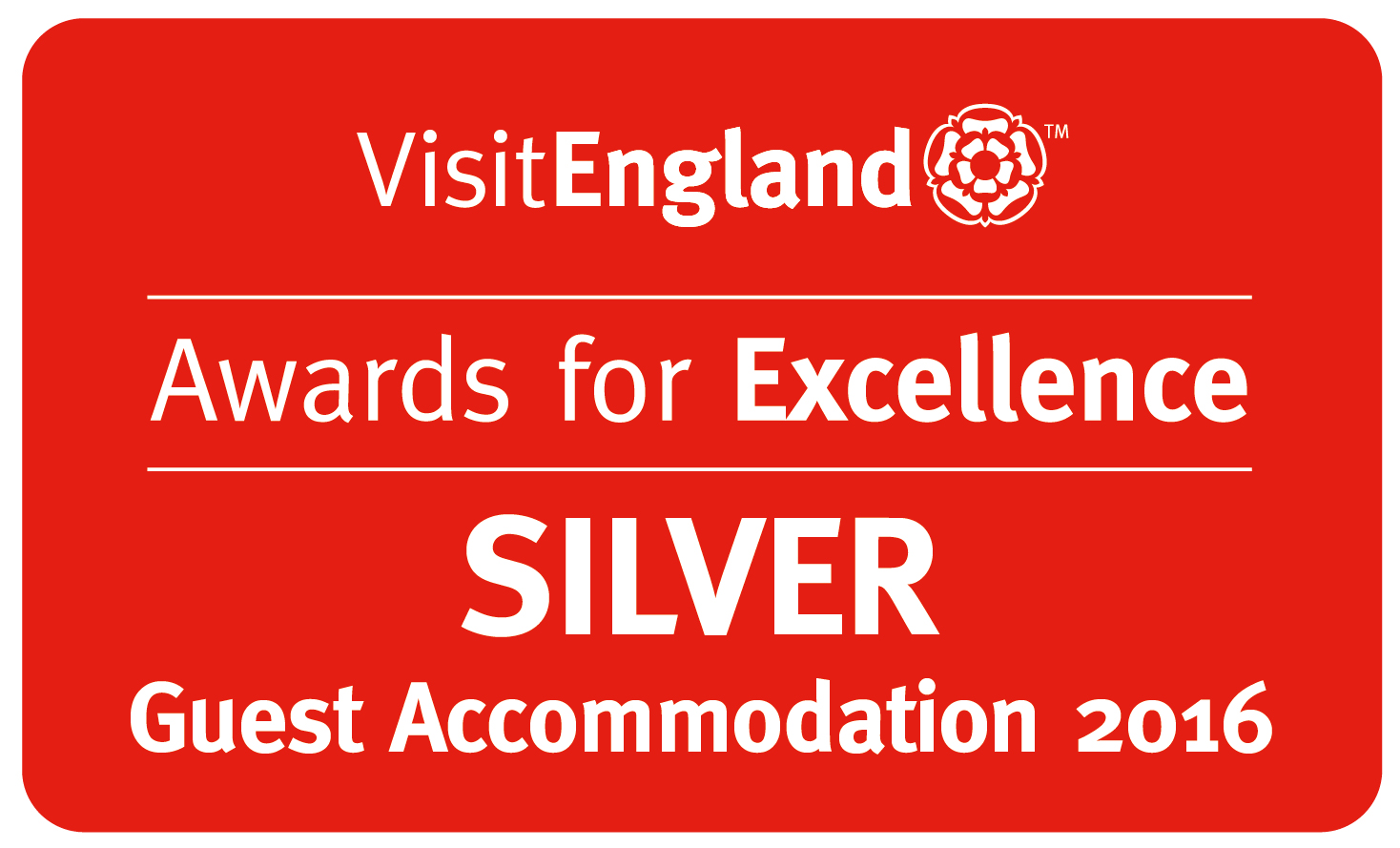 Silver award at the Visit England Awards for Excellence 2016
We were delighted to receive a Silver Award at the Visit England Awards for Excellence 2016 held at Blackpools Winter Gardens We had a great time at the seaside !
---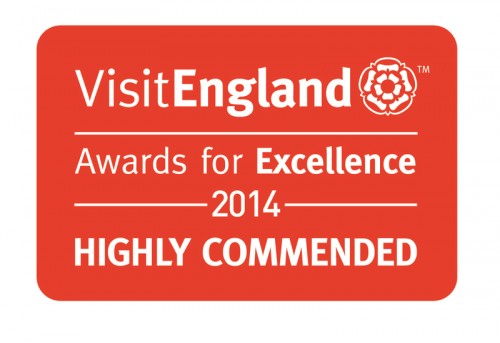 Highly Commended at the Visit England Awards for Excellence 2014
We were delighted to receive a Silver Award at the Visit England Awards for Excellence 2016 held at Blackpools Winter Gardens We had a great time at the seaside !
---

Breakfast Dinner Award 2013/2014/2015/2016/2017
---

AA Gold Star Award 2013/2014/2015/2016/2017
---

Guest Accommodation of the Year 2013
---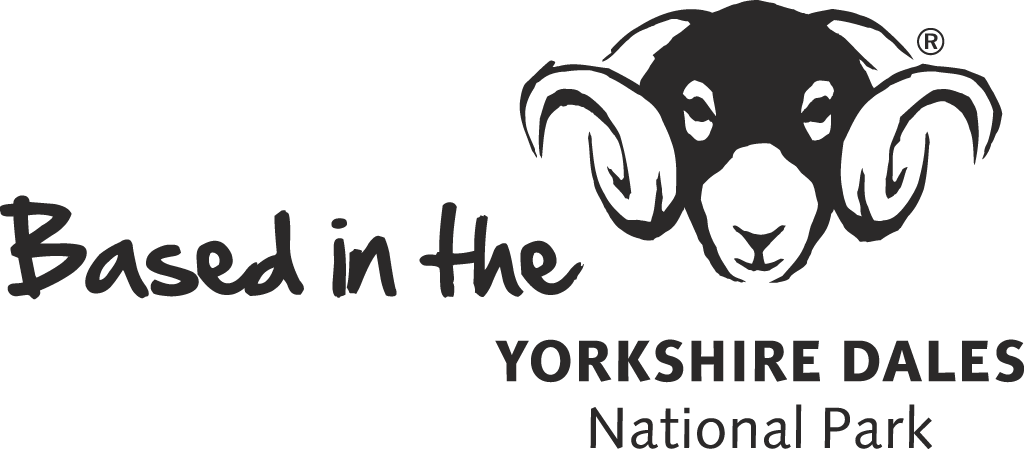 In the Yorkshire Dales national Park
---
The History of Low Mill - The Waterwheel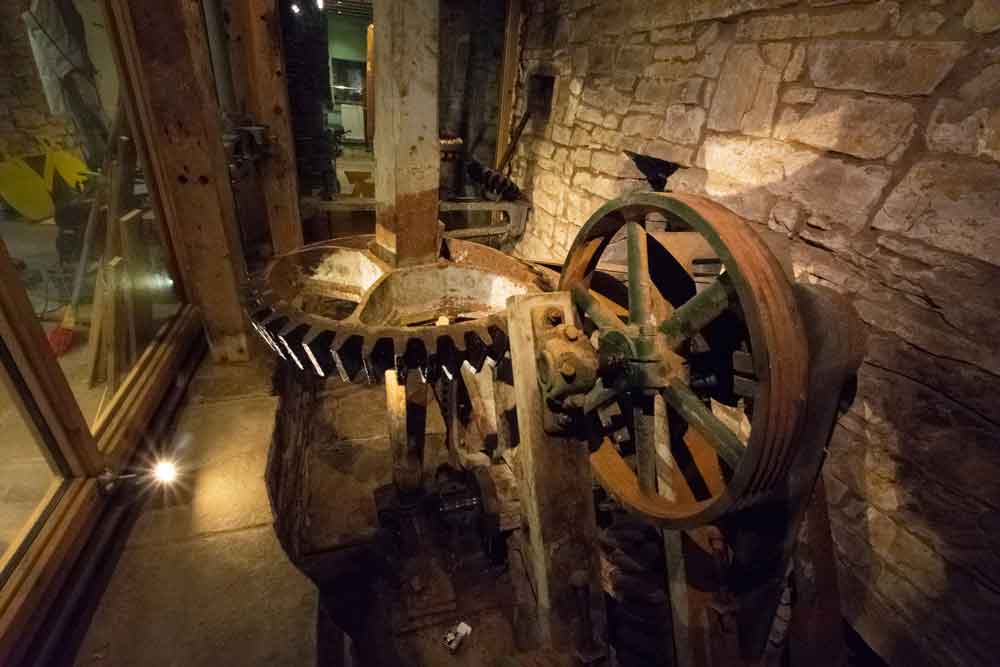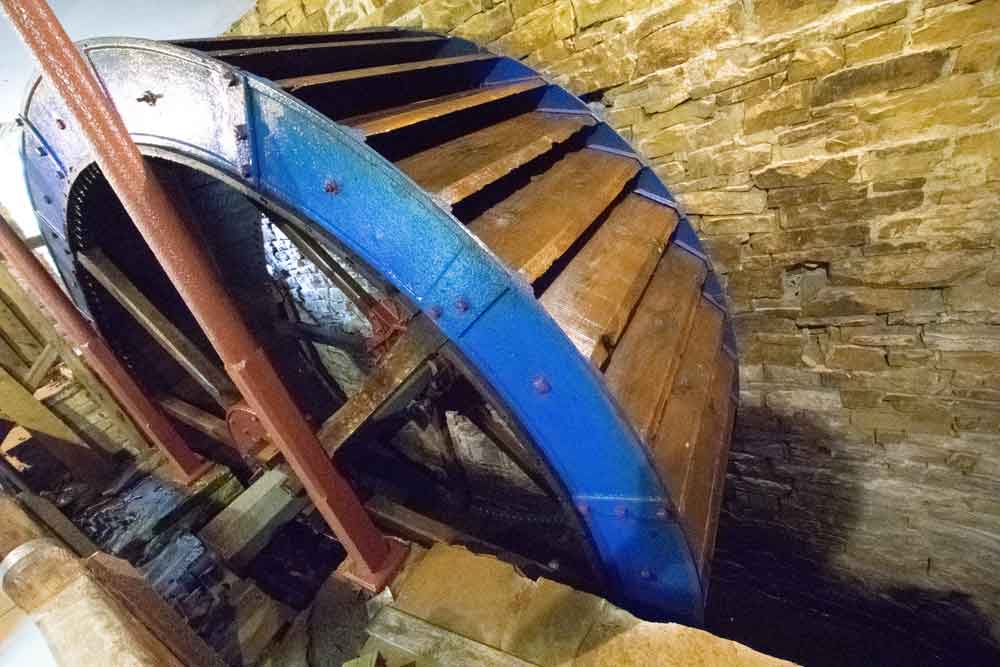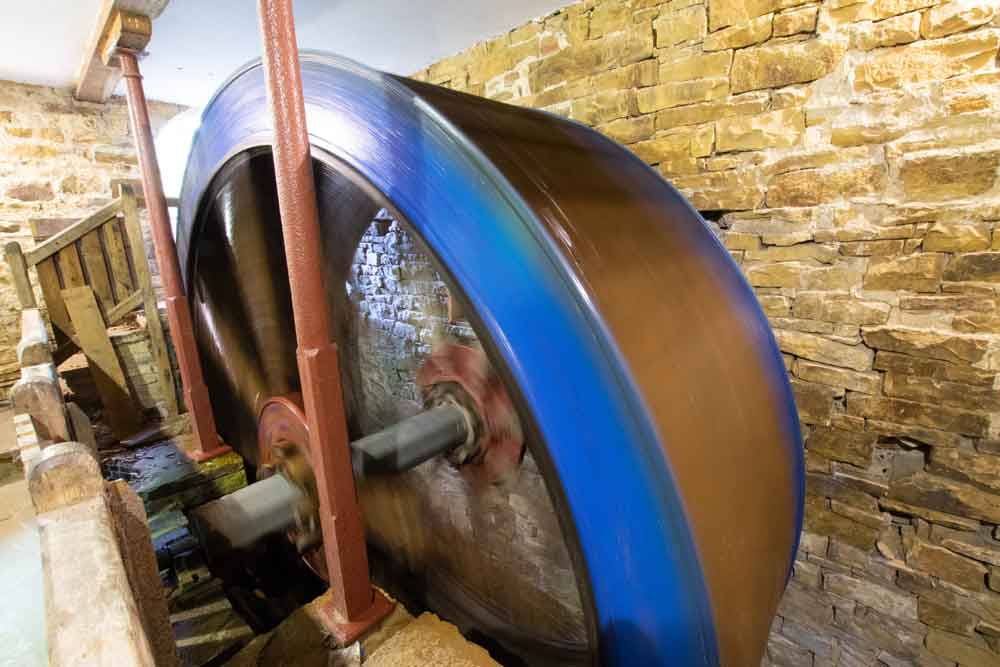 Not everyone can say "come and have a look at my waterwheel" but in our new life in the Dales… we can! In fact Neil is still often to be found admiring it in quieter moments of the day. Like the house, the wheel was in need major restoration work when we moved in. After a couple of months work replacing all the wooden spokes and back boards we are glad to say the wheel is now in full working order once more and we are always happy to give demonstrations of the wheel and its workings The wheel has been given a new coat of paint and is once more turning beautifully. We are so lucky to have so much of the original workings still in place and in operation so people can see how things worked when the mill was such an important part of this Dales community

Below is a brief history of Low Mill.
Low Mill was built in the 1780's and was used to grind corn. The building has undergone many transformations and uses in its past. It is believed that milling ceased around 1907.

As with many flour mills fire was always a problem. There was a major fire in 1830 and a slightly less devastating one in 1848. It is still possible to see charred roof timbers in the ceiling of the Store room.

Following the great fire of 1830 some alterations were made to the building. The East end of the building was added creating more storage and this is where the dining room and kiln room are now sited. This extension enclosed the water wheel and a new kiln was built – the original kiln being in the cellar below what is now the garage floor. The height of the building was raised and the roof was replaced. It is believed a new, larger water wheel was also installed at this time.

After milling ceased the building was used as a dairy from 1920 – 1929 and then as an army cook house and feeding station during World War II. After the end of the war the building was mainly used for storage and animal housing, until in 1973 it was purchased in a semi derelict state by Dr Christopher Cole. He undertook a massive refurbishment of the old building including restoring the wheel and mill machinery. Dr Cole also used the mill as a workshop and dolls house museum. Sadly following his death the mill remained empty for a number of years and once more the condition of the building began to decline.

Then in June 2010 Neil and Jane McNair purchased it and a new chapter in the life of Low Mill began …..
---
Local Interest & Additional services
Hawes
Ancient market town (market day Tuesday) with a wide range of shops cafes and bars. Home of the world famous Wensleydale Creamery. Also worth a visit are The Dales Countryside Museum and The Rope Makers.
Gayle.
Just outside Hawes, visit Gayle Mill, a restored, working Victorian saw mill.
Askrigg
Lovely stone village, a former market town with two tea rooms, a delicatessen, excellent village shop, three pubs and beautiful walks in the surrounding area. Filming for the BBC TV series "All Creatures Great and Small" took place here.
Leyburn
Holds a large market on Fridays. Many cafes, pubs and interesting shops. Visit the nearby Forbidden Corner an amazing labyrinth of tunnels, follies and the bizarre.
Middleham
Beautiful old Dales town, famous for its racing stables and the fascinating ruins of its 12th century castle.
Aysgarth Falls
A lovely riverside walk allows you to view the River Ure tumbling over the limestone steps that create the falls. The falls have appeared in Kevin Costner's Robin Hood Prince of Thieves! Slightly further afield are the historic towns of Masham(where you will find the Black Sheep Brewery), Skipton, Grassington, Richmond and Ripon.
Bolton Castle
As seen in the recent series The Dales – Near Leyburn, a medieval castle in the heart of the Dales, falconry and wild boar and an amazing building to visit. Nice tea shop too!
Thirsk
The World of James Herriot – brings the books and TV series to life in the town where James Herriot practiced.
---
Activities
Walking Books
Whether you prefer short strolls, family walks, coastal walks or longer walks such as National Trails or long distance paths
We are pleased to offer you the best selection of UK maps and guides available from Walking-Books. Walking-Books...

Photography workshops
For keen photographers Neil can offer an itinerary which can plan a day out with your camera focusing on waterfalls or wildlife or limestone pavements, whatever is your interest, taking you to some places that aren't as well known but still stunning.
Neil can also occasionally offer a day in The Dales escorting you to interesting locations with your camera and a little tuition should you need it, generally this is an afternoon.
Please just ask when booking if this interests you...
See some of Neil's photography at bobblehatphotography.co.uk...

Experience nature photography with wildlife photographer Paul Fowlie, he has a private hide overlooking the red squirrels at Snaizeholme and he offers workshops or one to one tuition on numerous birds and Dales wildlife,
Cycling and Cycle hire

We have safe storage for bikes with an area for washing bikes and drying facilities for clothes and equipment, although the sun usually shines in Yorkshire !!!! We can also arrange for repairs and spares
We are now able to arrange cycle hire from Stage 1 cycles in Hawes who have hybrid bikes for hire and also offer group tours , they also now do very nice coffee and wonderful cakes ! please ask for details or look on their website www.stage1cycles.co.uk
Massages and holistic treatments
If you would like to treat yourself to a massage or treatment in your room during your stay please ask and we can advise you on the services offered by Sharon our travelling therapist.
Riding
Wensleydale Equestrian Centre is just out of the village.
YorTours
Bespoke, driver guided tour of Yorkshire by a knowledgeable and experienced guide.
Red Squirrel Trail.
Visit the Red Squirrel viewing area in the heart of Widdale, outside Hawes. Truly amazing experience best done in the morning as the squirrels don't come our so much after lunch (really!). We have trail maps and the Little White Bus can be arranged to take and collect you.
Walking.
We are situated in the heart of Wensleydale and whether on our doorstep or further afield there can be no better place to walk. We have walking cards to suit all abilities. Drying facilities are available should you get wet !


---