The Store Room
With stone walls and garden views,
The Storeroom is situated at the front of the building.
The bathroom has a bath with a shower over.
01969 650 553 07802 888 725



Originally used for grain storage, this room has also been used as a paint spray room as shown by various splashes of colour on the window sills and floor. Now our second bedroom, the Store room houses a king size, wrought iron bed, full ensuite facilities, with a bath with shower over and lovely views across the village green and down through the garden to the River Bain.
From £130 per night*
---
The Kiln Room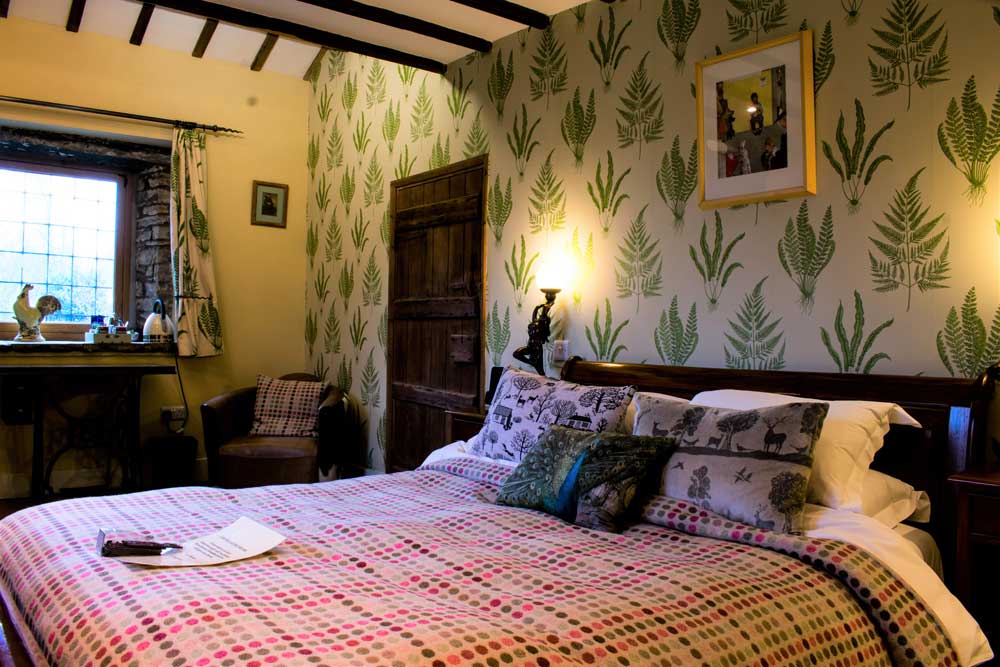 Overlooking the River Bain, the room is really a suite with a separate bedroom and seating area and a large, walk-in shower. The room is above one of the two old kilns, and the earthenware drying tiles can be seen in the sitting room.

The Workshop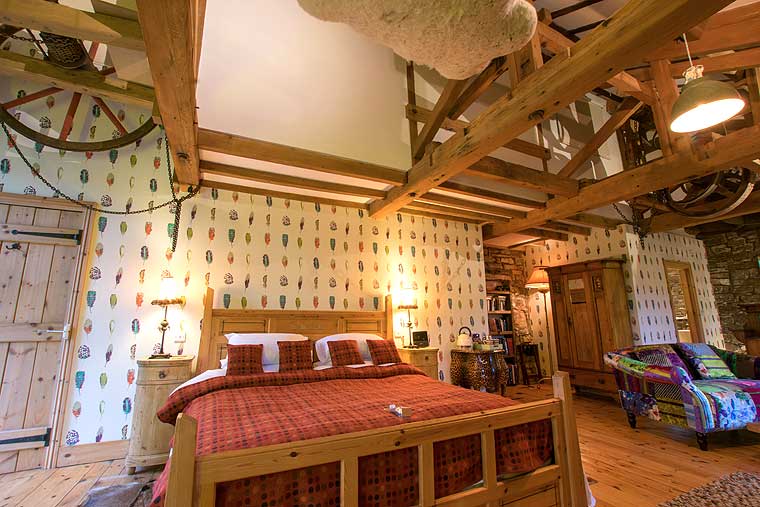 An enormous room containing working mill machinery, a free-standing copper bath and separate shower room. The room also has a log burner and all the other little luxuries you would expect.


---